The Power of Reflection (#6)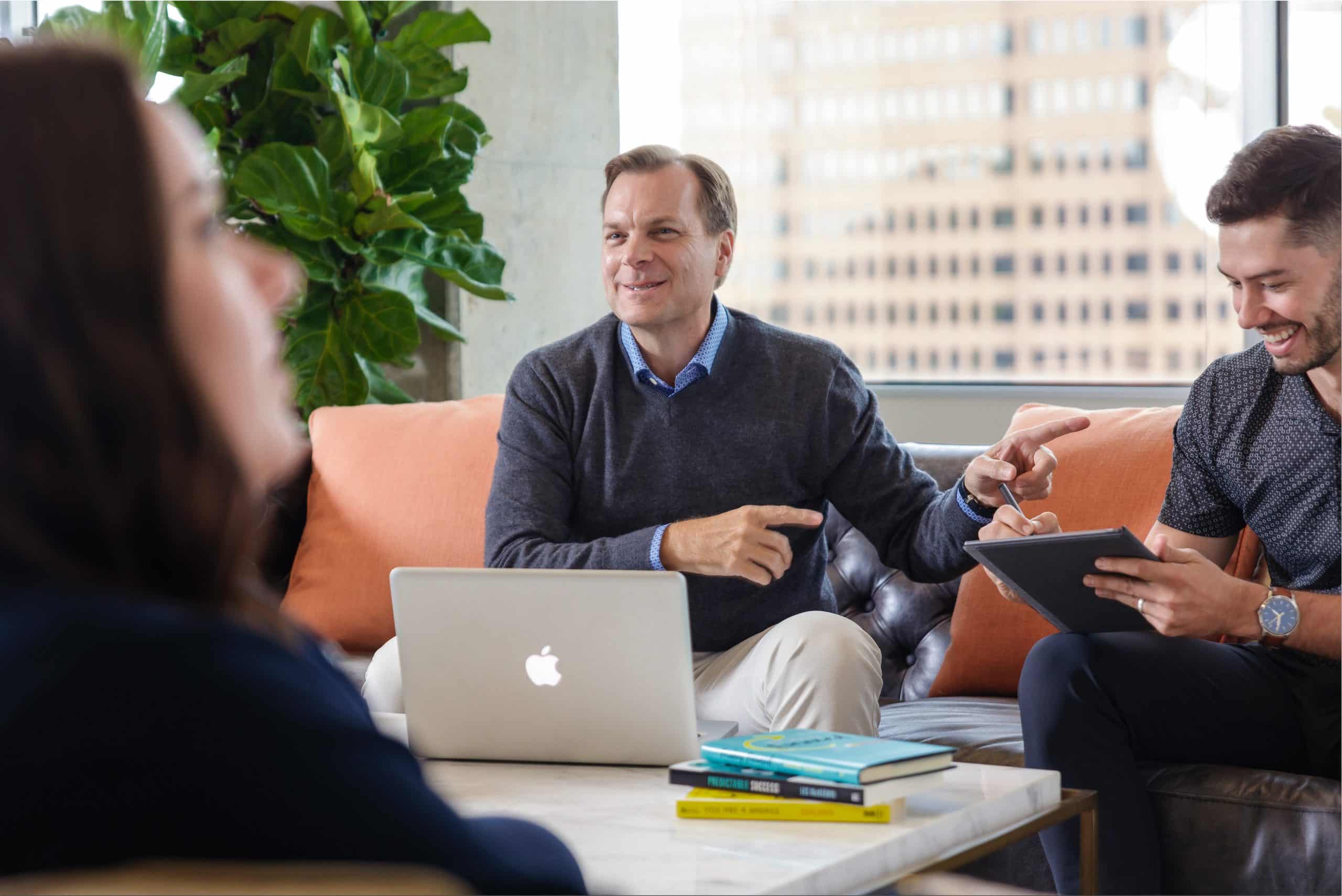 The Confident Leader
BOOST YOUR LEADERSHIP IN UNCERTAIN TIMES
The pace for most leaders I work with is fast, sometimes faster than fast. Gone are the days they could actually accomplish all the things on their to do list in one day. At that pace, there is precious little time to reflect.
As a result, many leaders find themselves facing the same leadership challenges over and over again asking themselves "Why does this keep happening?" A question I hear often. With things moving so fast, how can a leader capture wisdom earned on the leadership battlefield to improve their performance the next time around?
This Week's Edition
As a leader, do you doubt you have what it takes to solve your future challenges? How do you think about your past experiences and the nuggets of wisdom that lie within?
Clarify Your Thinking
Congratulations! You survived Phase I of the pandemic. You won! You won an all access pass to Phase II, replete with all the same uncertainty and challenges from Phase I.
If you feel as if you barely survived and are exhausted at the prospect of having to continue, welcome to the club. This depleted leadership state is fertile ground for leadership doubt to grow. The good news is there is a silver bullet to succeeding in Phase II: Reflecting on the recent challenges you have faced.
This reflection will surface valuable information, namely your leadership thinking and the actions you took to move through those challenges. Hiding inside this information are valuable lessons you can glean to clarify your leadership thinking for similar challenges waiting for you down the road.
Straight from the reflection done by the leaders I work with, here are a few lessons they learned:
1. Do it today. Don't rely on your thinking that there is always tomorrow. Tomorrow an asteroid might hit the spaceship.
2. Be exceedingly grateful for your clients. Resist the urge to think they will always be there. Without them you do not have a business.
3. Rethink everything. Now is the time to reimagine your business as you prepare to launch the 2.0 version whenever the new normal arrives.
4. Remember your values. Knowing what is important to you and your organization will help you to think clearly when choosing between possible solutions.
5. Redefine success. The whole world is upside down. Let go of old thinking and begin to dream again. What's truly possible?
To make your own list of lessons learned, download the Clarify Your Thinking Worksheet.
Thoughts Lead to Actions
What you think is where you will go. Therefore, you can achieve clearer leadership thinking from the recent lessons you've learned. This sets you up for taking bold action. BUT, there is no playbook for leading during a pandemic. In fact, many leaders feel as if they are navigating off the paved road jostling along on the uneven surface of unfamiliar territory. What's a leader to do?
Executive leaders I work with from across the country have come to an understanding about what they need to DO as they lead their businesses going forward.
1. Take care of the team. Bring top performers in close to help solve problems. Exit low performers.
2. If it is 'broke,' fix it. Improve processes continuously. Don't delay.
3. Be agile. Make smart investments even in lean times to ensure future success.
4. Reach out to clients. They have all the information needed to serve them well AND to innovate for the future.
5. It's okay to say "I don't know." Communicate even if you don't have an answer. Keep the dialogue going. It builds a relationship of trust and transparency.
Complete the coaching assignment to crystalize your best practices for leading inside a pandemic.
Boost Your Performance
Pausing the work just for a moment. Reflect on your recent leadership challenges. This activity will glean clearer thinking and leadership actions will boost your performance today and into the future.
What's Your Opinion?
Email me the best leadership lesson you learned. robin.pou@robinpou.com
Don't let Doubt count you out. Do your leadership part and commit to a hearty restart. Have a confident week!
Robin Pou, Chief Advisor and Strategist
If this was helpful, feel free to share it with another leader who needs to defeat doubt and complete their confidence.
Let's Connect
Follow me on Linkedin, Facebook and Twitter.
What is "The Confident Leader"?
During the Covid-19 Pandemic, I began a video series called "Panic or Plan?" It was designed to equip leaders to navigate the doubt they experienced and to rise in the confidence they needed to lead during turbulent times. It took off. I then started this newsletter to equip leaders in the same fashion each week for the doubt that crashes across the bow of their leaderSHIP.
---
Do you want to lead with more confidence?
If you're feeling uncertain and questioning your next strategic move,
welcome to the club! I see you.
Sign up for my newsletter and learn how to:
Step out of Doubt
Complete your Confidence
Tackle any leadership challenge
Radically change your leadership life today.