Your mind is powerful. You control your mind.


You have a choice in EVERY situation.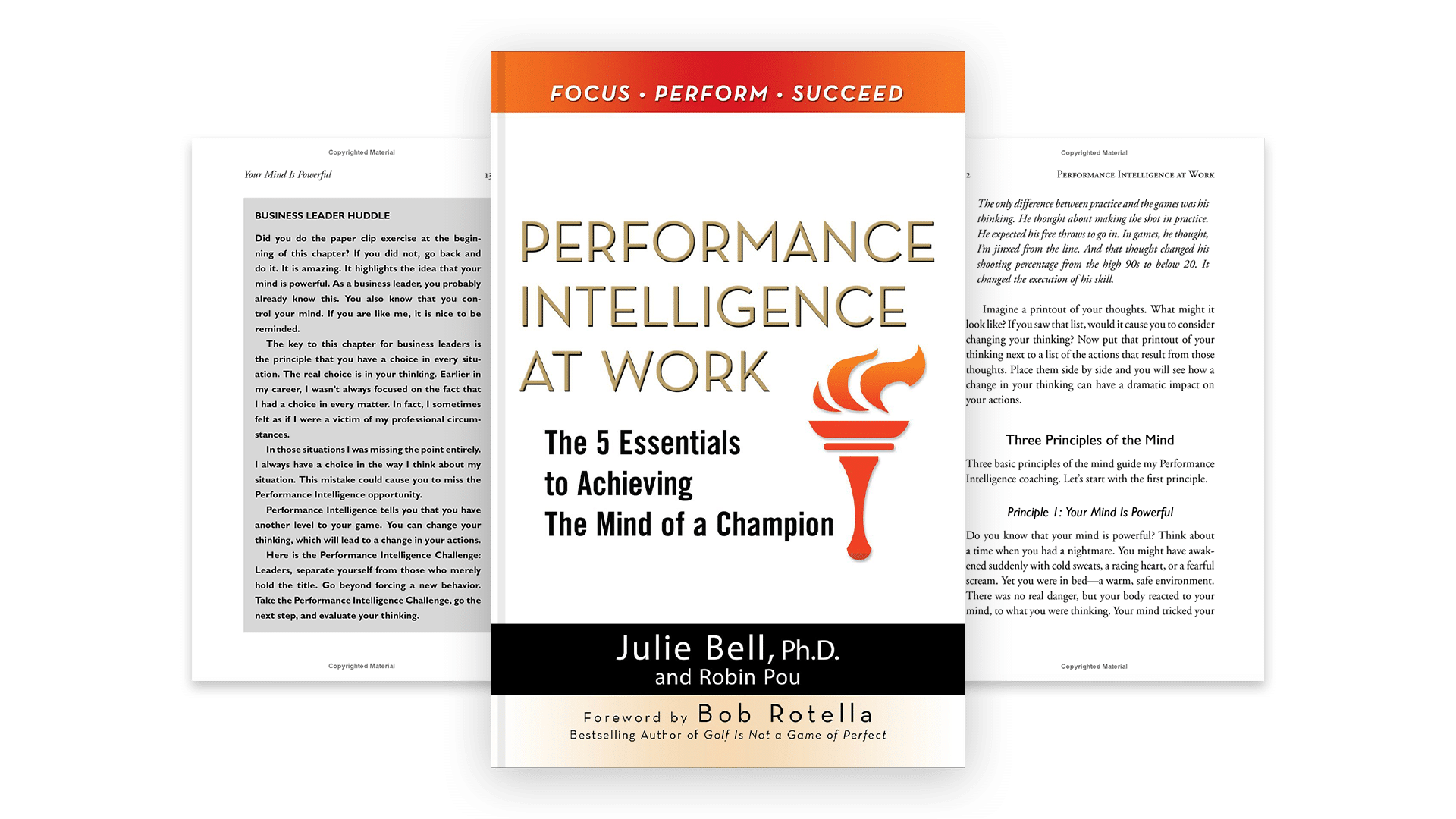 Performance Intelligence At Work: The 5 Essentials to Achieving the Mind of a Champion
"Performance Intelligence at Work is the wake-up call every business leader needs. Results come from actions but actions come from your thinking. To perform better you must change your thinking."
Mike Davidson, Vice Chairman, National Insurance Company
The Confident LeaderTM Book
All successful leaders experience doubt, but rarely talk about it. In the pursuit to complete their confidence, high achieving leaders will be able to discover which of the four Leadership Doubt TypesTM they are experiencing allowing them to employ the specific solutions needed to take their leadership game to the next level and win again.
Sign up to receive book updates and free chapters!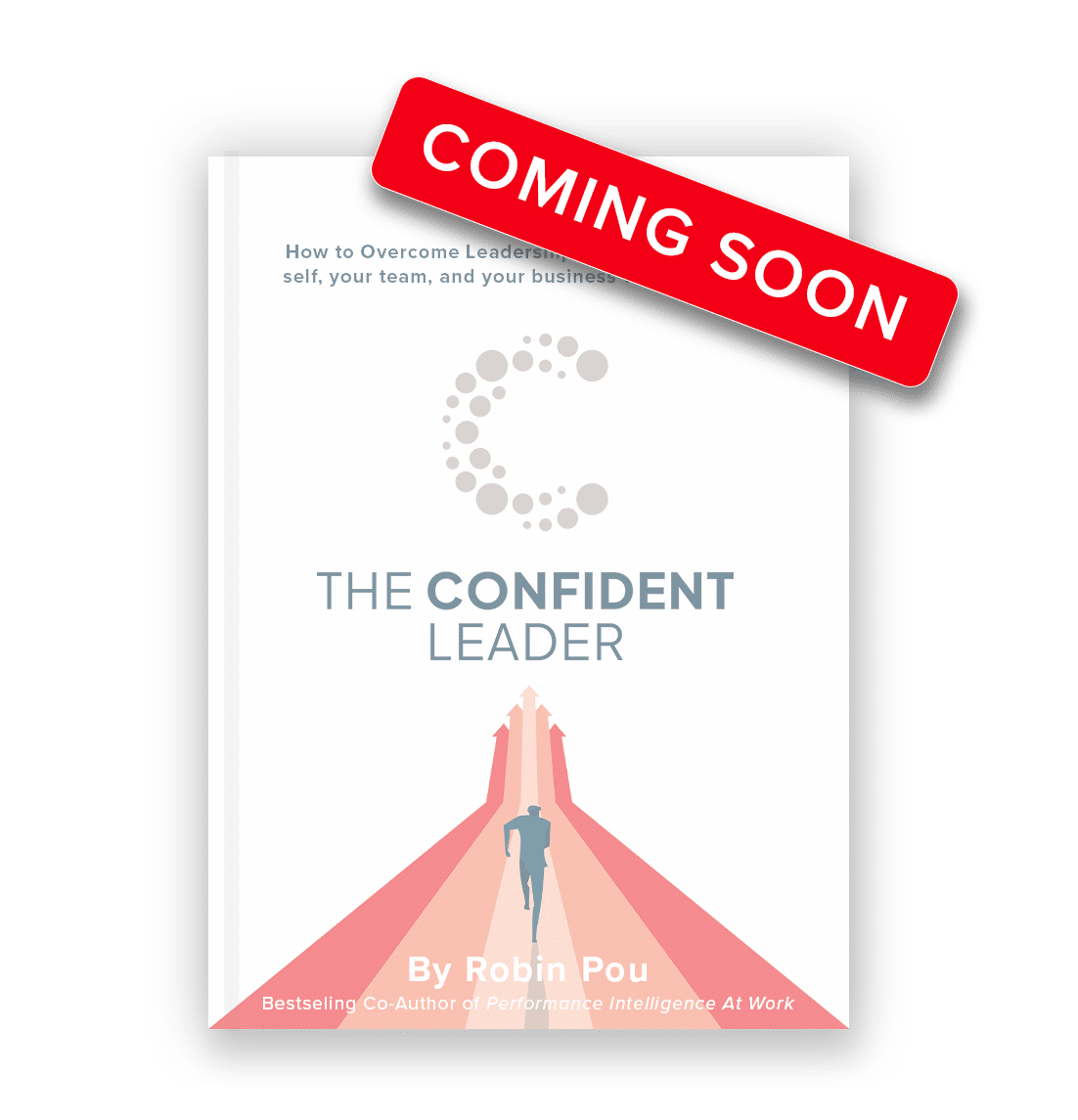 The Confident LeaderTM Kit
Everything you need for your journey to be the next Confident Leader
The Confident Leader Framework
"Performance Intelligence at Work" by Julie Bell and Robin Pou
Leadership Thinking Time Journal
Productivity Planner by Intelligent Change
Five Minute Thinking Journal by Intelligent Change
Fun Lead Well. Live Well. Merch: Hat + Mug + Stickers