Enjoying Your Time at Work? (#123)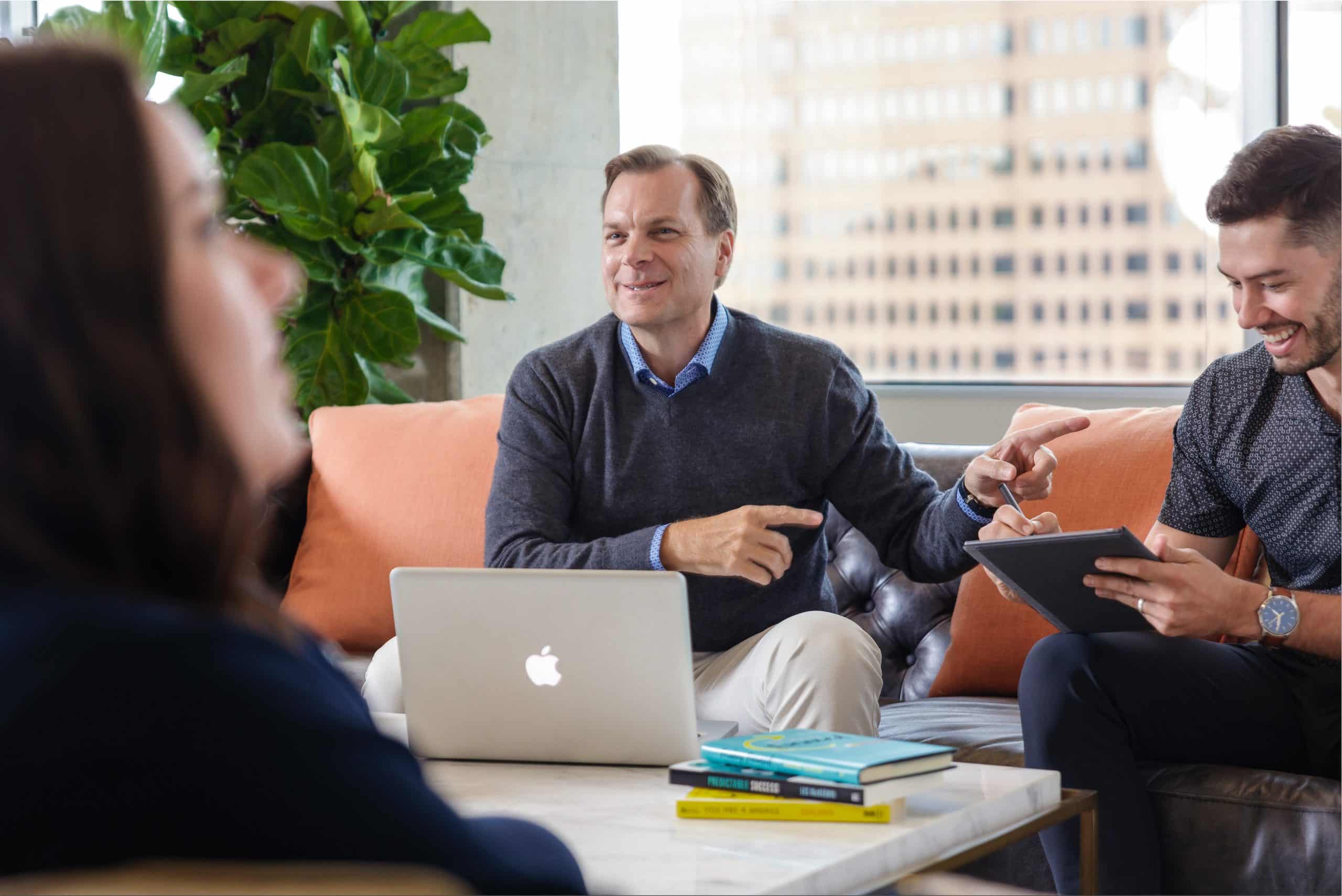 The Confident Leader
BOOST YOUR LEADERSHIP IN UNCERTAIN TIMES
I thought it might be fun for our office to watch the U.S. Mens' soccer team play Iran in the FIFA World Cup… even though it was in the middle of the work day. The next thing I knew, we ended up in an article in a major online publication.
This Week's Edition
Exhaustion and burnout at work are causing record disengagement. Working harder is not the solution. Taking time to have a little fun with colleagues may be part of the solution.
Clarify Your Thinking
As I made my plan to watch the U.S. soccer team, I decided to invite about thirty friends and clients. Guess how many joined us? None.
I get that it was a last minute invitation and not everyone likes soccer, but it raised an issue:
Are leaders having fun and enjoying themselves at work?
In our coaching sessions, leaders have shared that they can't prioritize fun, "Robin, I don't have time for fun, and my team has too much to do. We need to stay heads down to move our projects forward."
Even as the leader of my own team, I had an initial concern about our watch party resulting in two-hours of lost productivity. While this line of thinking seems logical, the perceived tradeoff is not an accurate assessment.
If the leader is not taking time to have fun at work, chances are good the team is following their lead – all work, no play! A never-ending task list coupled with no fun at work has led to 85% of U.S. employees being disengaged. To make matters worse 64% of leaders report the same.
Leaders might need to rethink their approach to fun and work.
Old Thinking: I can't sanction any organized fun until we get our work done because lost productivity will put us even further behind.
New Thinking: If we organize a little fun at the office, maybe the team will be refreshed, renewed and possibly even more productive. Regardless, at least we had some fun.
Thoughts Lead to Actions
Is it possible that leadership in the post-Covid era is even more challenging than the survival mode of the Covid era? If our response to this dynamic environment is to work harder, then we risk losing leaders at a record pace.
Let's try a different approach – add some fun to your work. Don't wait for your team, go first with a a few simple ideas:
MORNING
Share highlights from the previous day during a daily team check-in.

Take your team on a walk to grab a coffee. Breathe fresh air.
NOON
Arrange an off-campus team lunch. No agenda. Just fun.

Buy a ping-pong table and host a tournament.
AFTERNOON
If these don't resonate with you just ask your team, "What would be fun for you?" Just ask them.
My concern about lost productivity during our watch party was unfounded. It was replaced by an outsized ROI:
A memorable shared team experience we are still talking about. #teambonding

The start of a new friendship with Sayid, an Iranian who happened to wander in and join our watch party. #coincidence?

A spotlight in an article in Bloomberg online focused on having fun at work. #winning
You can't make this stuff up. When you prioritize fun alongside work you never know what might happen.
Boost Your Performance
Don't just sanction your team's fun while you continue working. Be the leader who says, "yes" to fun. Prioritize it. Organize it. Participate in it.
The end of the journey is not the prize. The journey is the reward, so have fun along the way. Life's too short!
What's Your Opinion?
How can you "play" at work? Share it with me at robin.pou@robinpou.com.
If you are going to be a leader, you might as well be a good one. Don't let doubt count you out. Have a confident week!
Robin Pou, Chief Advisor and Strategist
We live to make bad leadership extinct so forward this newsletter to others who strive to be confident leaders.
Let's Connect
Follow me on Linkedin, Facebook and Twitter.
What is "The Confident Leader"?
During the Covid-19 Pandemic, I began a video series called "Panic or Plan?" It was designed to equip leaders to navigate the doubt they experienced and to rise in the confidence they needed to lead during turbulent times. It took off. I then started this newsletter to equip leaders in the same fashion each week for the doubt that crashes across the bow of their leaderSHIP.
---
Do you want to lead with more confidence?
If you're feeling uncertain and questioning your next strategic move,
welcome to the club! I see you.
Sign up for my newsletter and learn how to:
Step out of Doubt
Complete your Confidence
Tackle any leadership challenge
Radically change your leadership life today.