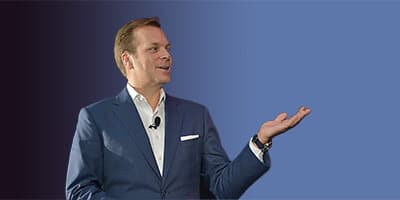 The Confident Leader
BOOST YOUR LEADERSHIP IN UNCERTAIN TIMES
Can you really make an impact in sixteen weeks? A mere 100 days and some change? You be the judge.
This Week's Edition
As leaders in the middle of a crisis over which we have no control, it is easy to doubt whether we can make a difference. You can!
Clarify Your Thinking
Doubt is powerful. It is stronger than compound interest or gravity. It can keep an otherwise strong and confident leader from using his or her influence to make a needed impact.
Sixteen weeks ago, I questioned whether I should launch a weekly newsletter. I was conscious of adding to the bloated inbox of most leaders by sending… an email. So, I surveyed 50 leaders who indicated that they subscribed to an average of eight to ten weekly newsletters and read between 0 and 1 of them. This only furthered my doubt.
Interestingly, the survey highlighted something else, leadership topics they needed help with – ironically, the themes I was already contemplating.
With the help of my coach and humbly taking a little of my own coaching I provide leaders, I pushed past my doubt and refocused my thinking: You never know what'll happen unless you try.
Thoughts Lead to Actions
Once I changed my thinking, I took action, namely launching the newsletter.
Sixteen weeks later the results are in. A huge thank you to the 1,000 subscribers who have received the 16 editions of The Confident Leader. Your countless emails of encouragement are a blessing to me. And, I love hearing how you are using the content to:
· Prepare for your leadership week
· Lead your team meetings
· Create new strategies for growth
In the rearview mirror, the doubt seems almost silly. Yet, those who experience leadership doubt (um… all of us at some point) know its debilitating effects. It's no laughing matter.
So, where does that leave you? Once you have refocused your thinking and achieved clarity, you are ready to take action. You have 31 days left in this wonderfully horrible year called 2020. You can make a difference in those short 31 days.
Seth Godin wrote a blog post in 2016 that impacted me. I printed it out and posted it just above my computer. It was entitled More Powerful Than You Know. He starts the post by saying, "everyone reading this has an enormous amount of power." He concludes with a call to action, "[W]e live in a moment where each of us has the power to influence. What will you do with it?"
His comments were true in 2016 and evermore so today. Resolve right now that you will marshal your power, your influence as a leader, to make an impact. Give yourself 31 days. Who knows what will happen?
What's Your Opinion?
Share with me your plan for 31 days of influence and impact. robin.pou@robinpou.com
Don't let doubt count you out. Have a confident week!
Robin Pou, Chief Advisor and Strategist
If this was helpful, feel free to share it with another leader who needs to defeat doubt and complete their confidence.
Let's Connect
Follow me on Linkedin, Facebook and Twitter.
What is "The Confident Leader"?
During the Covid-19 Pandemic, I began a video series called "Panic or Plan?" It was designed to equip leaders to navigate the doubt they experienced and to rise in the confidence they needed to lead during turbulent times. It took off. I then started this newsletter to equip leaders in the same fashion each week for the doubt that crashes across the bow of their leaderSHIP.
---
Do you want to lead with more confidence?
If you're feeling uncertain and questioning your next strategic move,
welcome to the club! I see you.
Sign up for my newsletter and learn how to:
Step out of Doubt
Complete your Confidence
Tackle any leadership challenge
Radically change your leadership life today.