Protect Your Future. Innovate Today. (#57)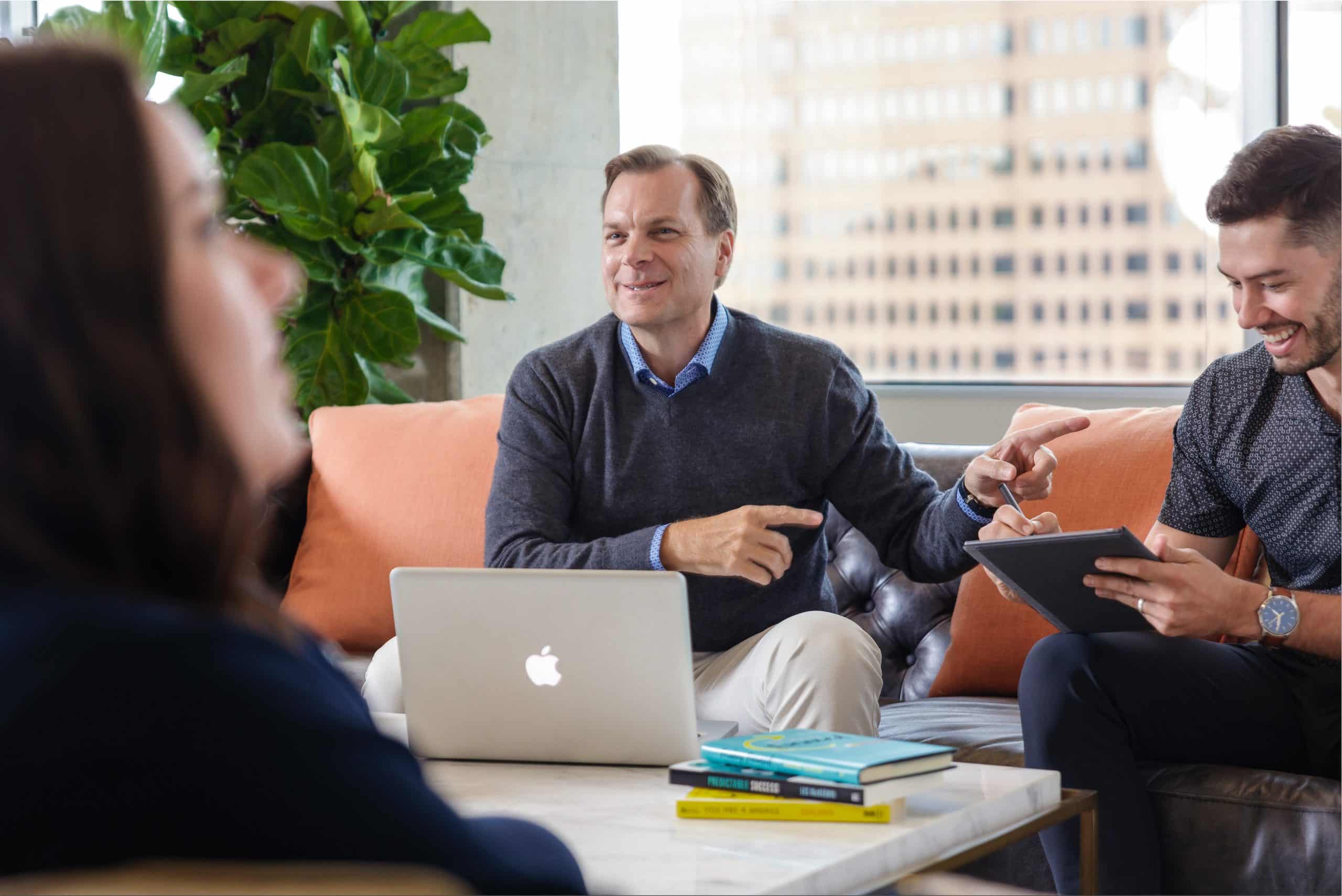 The Confident Leader
BOOST YOUR LEADERSHIP IN UNCERTAIN TIMES
Read the story of three different organizations, three diverse leaders all who share the same point of view: innovate and launch.
This Week's Edition
What is your organization's current innovation and launch plan?
Clarify Your Thinking
LEADER #1: "Robin, I'm bored," Michael said.
"Well, you've done a good job leading. Your organization is successful. Congratulations on your high-class problem," I offered.
"I want to stay in the leadership game. I just don't know what's possible in the future," he confessed. Our conversation revealed his true passion was innovating, something he had set aside as he was scaling the organization. He was the original inventive genius behind their most successful products.
LEADER #2: While working with another organization during a strategic planning session, each of the twelve leaders had a similar realization – innovation was their top shared value. The CEO, relatively new to the organization, pointed to the vast historical innovations that reinforced his decision to buy the company.
LEADER #3: A well-known CEO I worked with a few years ago addressed her team with a sense of urgency, "If we don't innovate, we will die a slow painful death."
One of her leaders spoke up, "Why? We're already on the cutting edge." The rest of the team waited for her rebuttal. "We have to innovate to the point of disrupting ourselves. If we don't disrupt our own technologies, someone else will."
The call to innovate, while important, often leaves leaders questioning their organization's ability to create, innovate and launch. Their thinking sounds like this:
· The day-to-day is all consuming. When would we have time to innovate?
· We are already the leader in the marketplace. We can wait.
· We can't afford to divert resources from our short-term performance goals.
· What we've developed thus far is not good enough to go to market.
This type of leadership thinking will keep the team and an organization from taking proactive steps toward innovation only to awaken one day as the former leader of the industry.
Thoughts Lead to Actions
Let's address each of the above thinking issues and determine what action to take:
We don't have time to innovate.
· Decide that innovation is a priority.
· Reserve 1.5 hours per week for leadership thinking time for you to work "on" the business (vs. working "in" the business).
· Conduct a two-hour monthly meeting for your team to socialize innovation ideas.
We can wait. We're already the market leader.
· Adopt the thinking that you need to be the one to disrupt yourself.
· Ask your customers. Get feedback and input.
· Build natural extensions of your successful products & services.
We can't afford to invest in innovation right now.
· Establish innovation as a priority.
· Integrate innovation into the strategic planning process.
· Use the coming budget cycle to find investable resources.
What we've developed so far is not good enough to go to market.
· Decide that you have a good first version. Just ship it! Call it a beta version or a pilot program. Launch it.
· Accept the fact that sometimes good enough is good enough.
· Crowd source the next gen of the product with feedback from users.
Boost Your Performance
Indecision kills opportunities. Analysis paralysis keeps good ideas locked away. Lack of focus prevents ideation altogether. Only 27 percent of CEOs surveyed said that innovation is fully integrated into their strategic planning process. Are you in that top quartile?
What's Your Opinion?
Are you questioning your next strategic move for your business? Consider joining one of our leadership cohorts starting in September. Reach out to learn more about how to fulfill your greatest professional vision: cohort@robinpou.com.
Don't let doubt count you out. Have a confident week!
Robin Pou, Chief Advisor and Strategist
If this was helpful, feel free to share it with another leader who needs to defeat doubt and complete their confidence.
Let's Connect
Follow me on Linkedin, Facebook and Twitter.
What is "The Confident Leader"?
During the Covid-19 Pandemic, I began a video series called "Panic or Plan?" It was designed to equip leaders to navigate the doubt they experienced and to rise in the confidence they needed to lead during turbulent times. It took off. I then started this newsletter to equip leaders in the same fashion each week for the doubt that crashes across the bow of their leaderSHIP.
---
Do you want to lead with more confidence?
If you're feeling uncertain and questioning your next strategic move,
welcome to the club! I see you.
Sign up for my newsletter and learn how to:
Step out of Doubt
Complete your Confidence
Tackle any leadership challenge
Radically change your leadership life today.