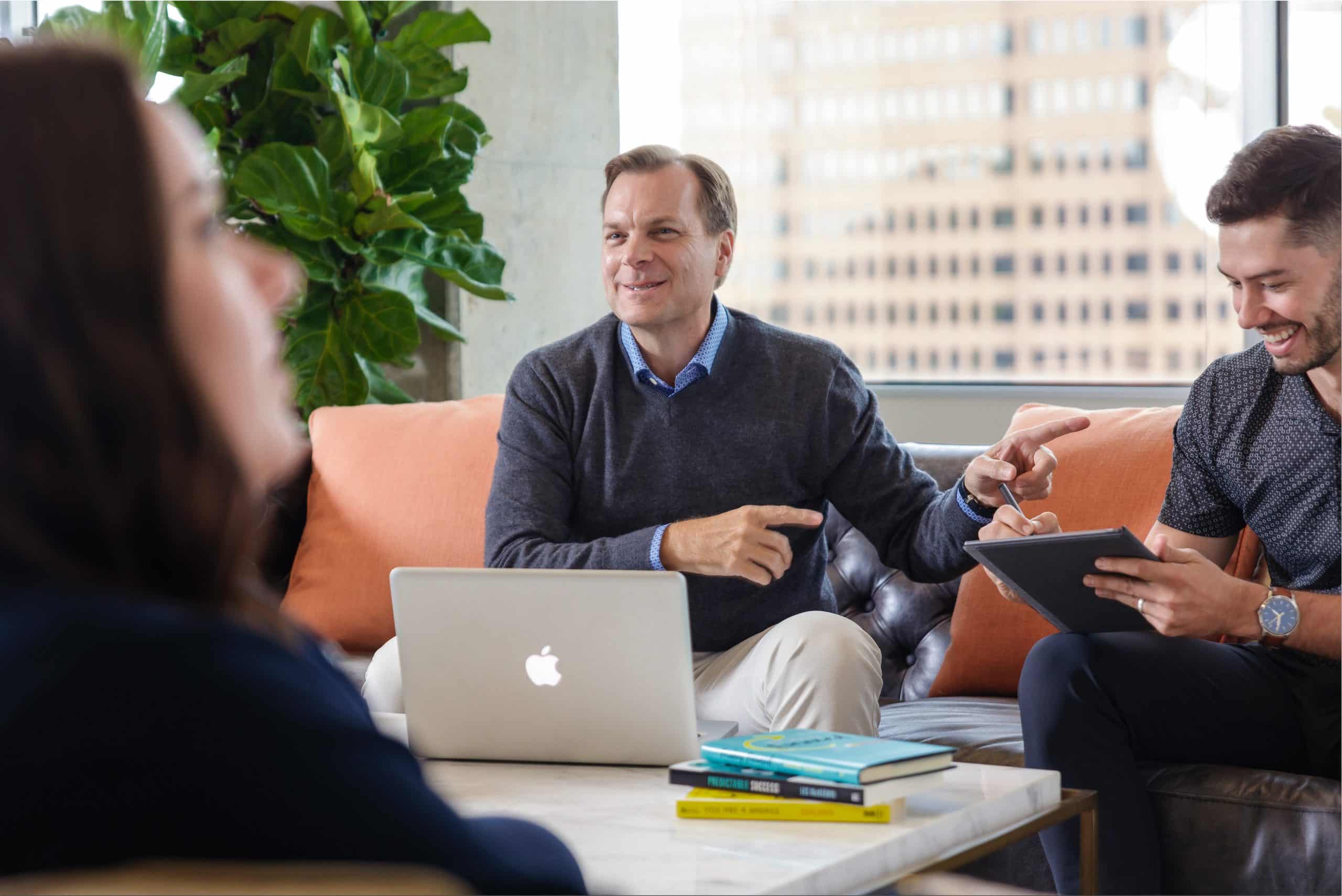 The Confident Leader
BOOST YOUR LEADERSHIP IN UNCERTAIN TIMES
Chris, the CEO of his business, started our coaching session by asking, "Be honest with me, have I hit my leadership ceiling?" He shared his doubt about his ability to lead his team. His recent decisions had fallen flat as he navigated the gantlet of hyper growth prior to Covid-19.
All successful leaders experience doubt, but they don't routinely talk about it. This makes defeating doubt challenging. How can leaders effectively move through doubt to achieve the impact they are called to make?
This Week's Edition
As a leader, how do you think about your leadership doubt? Can a challenge or failure you want to forget act to improve your leadership confidence?
Clarify Your Thinking
Matt, a CEO client, recently closed his business due to the pandemic. The collapsing economy hit his industry hard. He just wanted to move past the whole episode, spend five months recuperating and start again in 2021.
"I don't know how I am going to recover from this. I just need a break to forget everything." He confessed.
"How confident are you that you will be successful in your next leadership role?" I asked.
"I don't really know, sort of confident I guess." He offered. "Maybe 70% confident?"
"Well, 70% confident is 30% doubtful, and doubt changes your leadership performance level every time." I shared.
"I want to be fully confident like I used to be. How do I increase my future leadership confidence?" He asked.
I hear this question from leaders often. The better question is: How do I defeat my doubt? Doubt is a feeling of uncertainty about something. Most leaders don't like uncertainty, because it is uncomfortable. Consequently, leaders attempt to push doubt aside hoping it will fade.
"Matt, why do you think you are not more confident about your future leadership?" I asked.
"Isn't it obvious? I am coming off a failure and I'm not sure I will ever be able to succeed again. I don't want to fail again!"
There it was, Matt's thinking issue: I don't want to fail again. He is focused on what he does not want, failure. I asked him to refocus his thinking, "What do you want?" At first, he struggled, but after a few minutes, he finally answered, "I want to learn from my mistakes."
This thinking clarity moved Matt from potentially forgetting his experience (and the wealth of knowledge it possessed) to searching actively for the information that will produce the insights and ideas that will grow his leadership confidence in future endeavors. Read how he did this below.