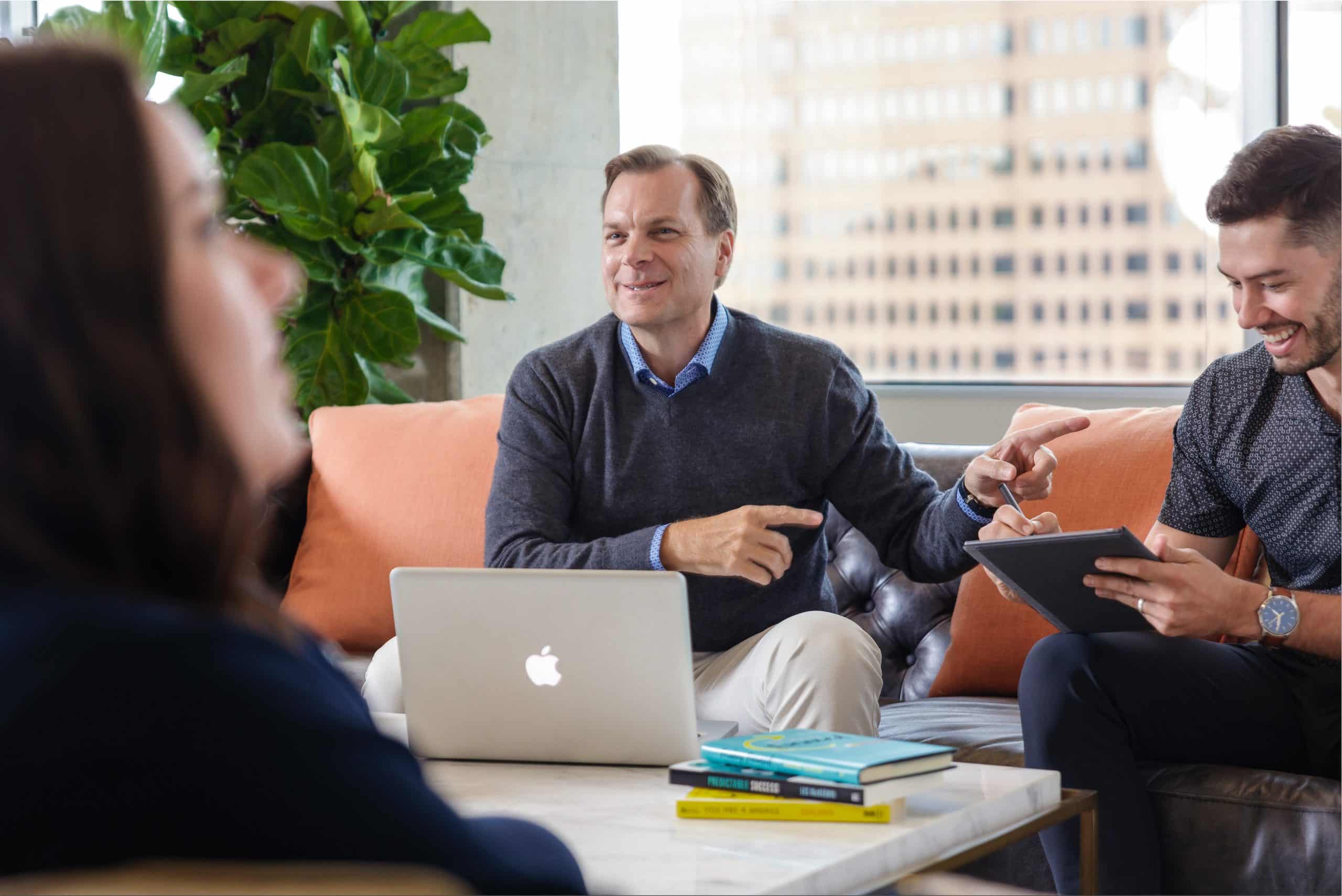 The Confident Leader
BOOST YOUR LEADERSHIP IN UNCERTAIN TIMES
The podcast, Business Wars, tells the stories of rival companies battling to realize their vision: the scientist pioneering the application of MRNA to fight the Corona virus or the founding of ESPN to name two. It left me wondering how ordinary leaders create and realize their vision.
This Week's Edition
Stories of a leader's vision realized are often inspiring, but how do leaders who wrestle with creating a vision today create something that has a shot at being realized let alone inspiring to others after the fact?
Clarify Your Thinking
As a chief advisor and strategist my objective is to help leaders achieve their greatest professional vision. Our work together starts with vision as I ask, "what do you want?" Said a different way, "where do you want your organization to be in three to five years?"
Some leaders are clear about their vision on day one as we fill the white board with details of what their organization will look like in three years.
For the other 90% of my clients, some wrestle with this most important question, sometimes for weeks. The goal is to define your destination to give yourself a likely shot at achieving what you want. It's important to know where you are going before you just get in the car and start driving.
I've discovered three main reasons leaders struggle with defining a future vision.
First, according to the MyersBriggs' personality types, some people are wired to process information in a detailed manner as compared to starting with the big picture. Therefore, some leaders get stymied in the details unable to see the forest for the trees.
Second, those leaders who have had past successes remember all too well the challenging journey to achieve that success. They experienced first-hand the risks associated with trying to realize a lofty vision. The leader has too much information as to possible inherent risks making visioning more challenging.
Third, leaders just don't know what is possible. The potential opportunity is not yet known to them, perhaps due to staying laser focused on starting their business, sustaining it day-to-day or fighting to keep it alive.
Regardless of why vision may be difficult to define, the leader who is challenged with vision may develop thinking issues effectively pushing the leader further away from defining their ultimate vision.
Thoughts Lead to Actions
Last week's newsletter offered some prompts to begin the process of defining your vision. Yet, if you find yourself struggling with that exercise, here is an additional way to overcome any thinking issues related to vision.
Evolving Vision: Just get started.
Instead of concerning yourself with the details, just start. Let the day-to-day pursuit of what you want merely unfold. You may not be able to envision what you want at the starting line, but as you run the race, you can define your vision based on your experiences.
Informed Vision: Ask others.
Source new ideas by getting feedback from your team, the board, and outside experts. This will inform what is possible and highlight where challenges may exist. Use your Leadership Thinking Time to evaluate the opportunities as you define your vision.
Borrowed Vision: See what others are doing.
Others successful leaders have gone before you. They have proven what is possible. Adopt their vision until you make it your own.
Vision is a clear picture of your future state you want to realize and are committed to achieving. Defining vision starts with the leader answering the question:
Where do you want to be in the future?
Boost Your Performance
Defining your vision and setting a path to accomplish it can seem daunting at the base of the mountain. Step-by-step you can accomplish anything you put your mind to. Learn more about casting a vision and accomplishing it in this week's video.
What's Your Opinion?
What is your vision for 2022? Share it with me at: robin.pou@robinpou.com.
Don't let doubt count you out. Have a confident week!
Robin Pou, Chief Advisor and Strategist
If this was helpful, feel free to share it with another leader who needs to defeat doubt and complete their confidence.
Let's Connect
Follow me on Linkedin, Facebook and Twitter.
What is "The Confident Leader"?
During the Covid-19 Pandemic, I began a video series called "Panic or Plan?" It was designed to equip leaders to navigate the doubt they experienced and to rise in the confidence they needed to lead during turbulent times. It took off. I then started this newsletter to equip leaders in the same fashion each week for the doubt that crashes across the bow of their leaderSHIP.
---
Do you want to lead with more confidence?
If you're feeling uncertain and questioning your next strategic move,
welcome to the club! I see you.
Sign up for my newsletter and learn how to:
Step out of Doubt
Complete your Confidence
Tackle any leadership challenge
Radically change your leadership life today.