Take Time to Celebrate. (#168)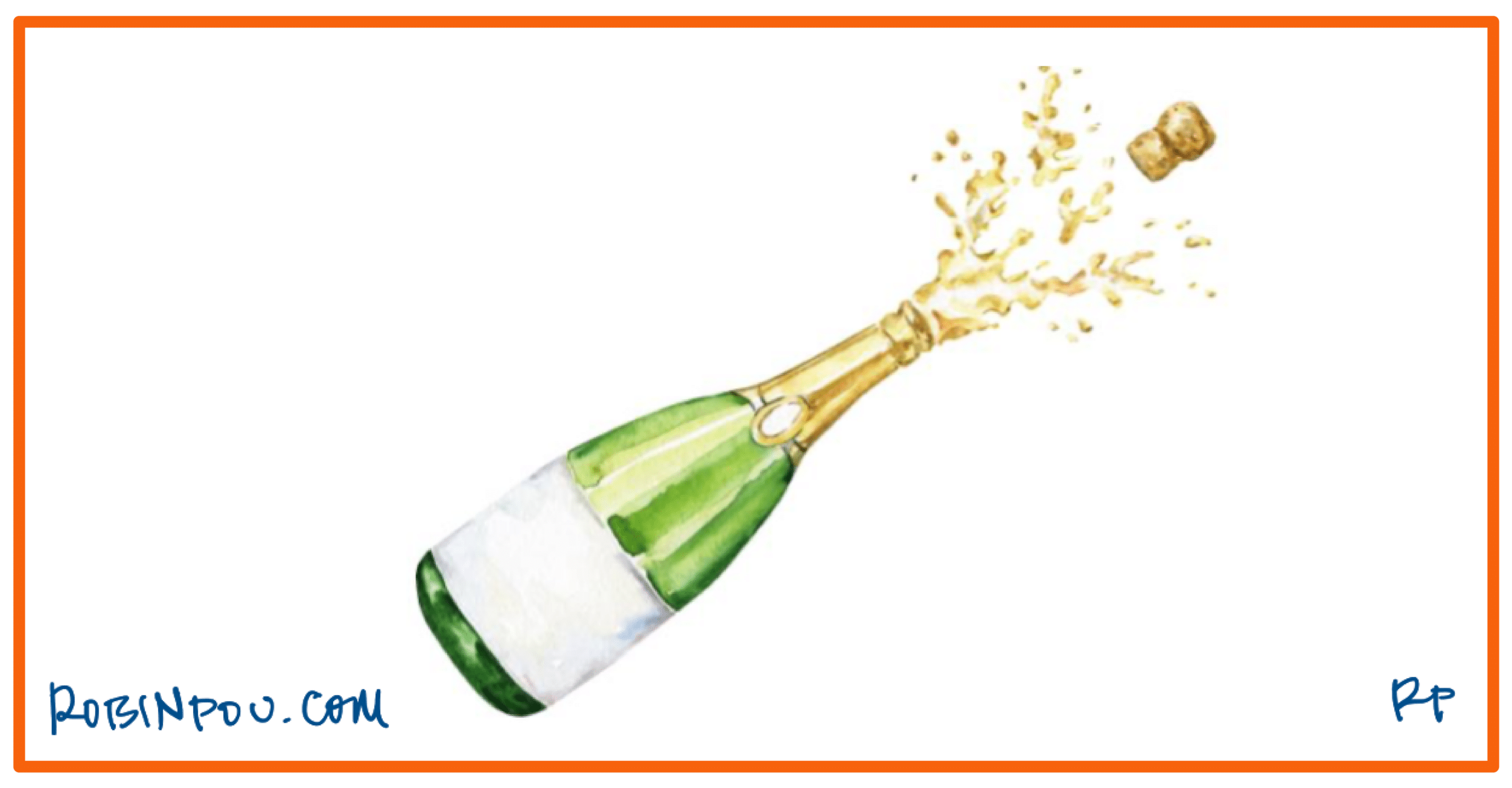 The Confident Leader
BOOST YOUR LEADERSHIP IN UNCERTAIN TIMES
This week a leader was in our office for a leadership event. She saw a bottle of Veuve Clicquot Brut champagne in our refrigerator. She asked what it was for, and my response started an interesting conversation.
"You never know when a moment and a few sincere words can have an impact on life."
This Week's Edition
Our English word celebrate comes from the Latin celebrate, "to assemble to honor." As a leader, how do you come together to celebrate accomplishments and the people in your care?
Clarify Your Thinking
A few years back, I wrote a LinkedIn post referencing the need for leaders to celebrate success.  A fellow coach posted a comment, "always keep a bottle of champagne in the office fridge, because you never know when you need to pop the cork and celebrate." Hence the ever-present champagne in our office.
After working with a leader to establish their long-term vision, I'll ask, "how are you going to celebrate success when you achieve that vision?" 
Almost to a person, the leader will say, "oh, I'm not good at that. I don't celebrate. I typically just move on to the next thing."
Leaders struggle with celebrating success both when a success occurs and along the journey, failing to observe even the small wins. Here are some of the reasons we as leaders don't celebrate:
I don't even think about it. It's not on my radar.
I don't know how to celebrate.
There is nothing to celebrate – we haven't arrived yet.
If we celebrate, we'll become complacent. We have more to do.
We don't have time to spend on the frivolity of "fun."
I can't celebrate me… that would be less than humble.
Old Thinking: I'm not sure celebrating success is that important. Isn't the "win" enough. 
New Thinking: I wonder what the benefits are of celebrating success. If I'm going to learn how to do it and make it a new skill, I need to know the benefit.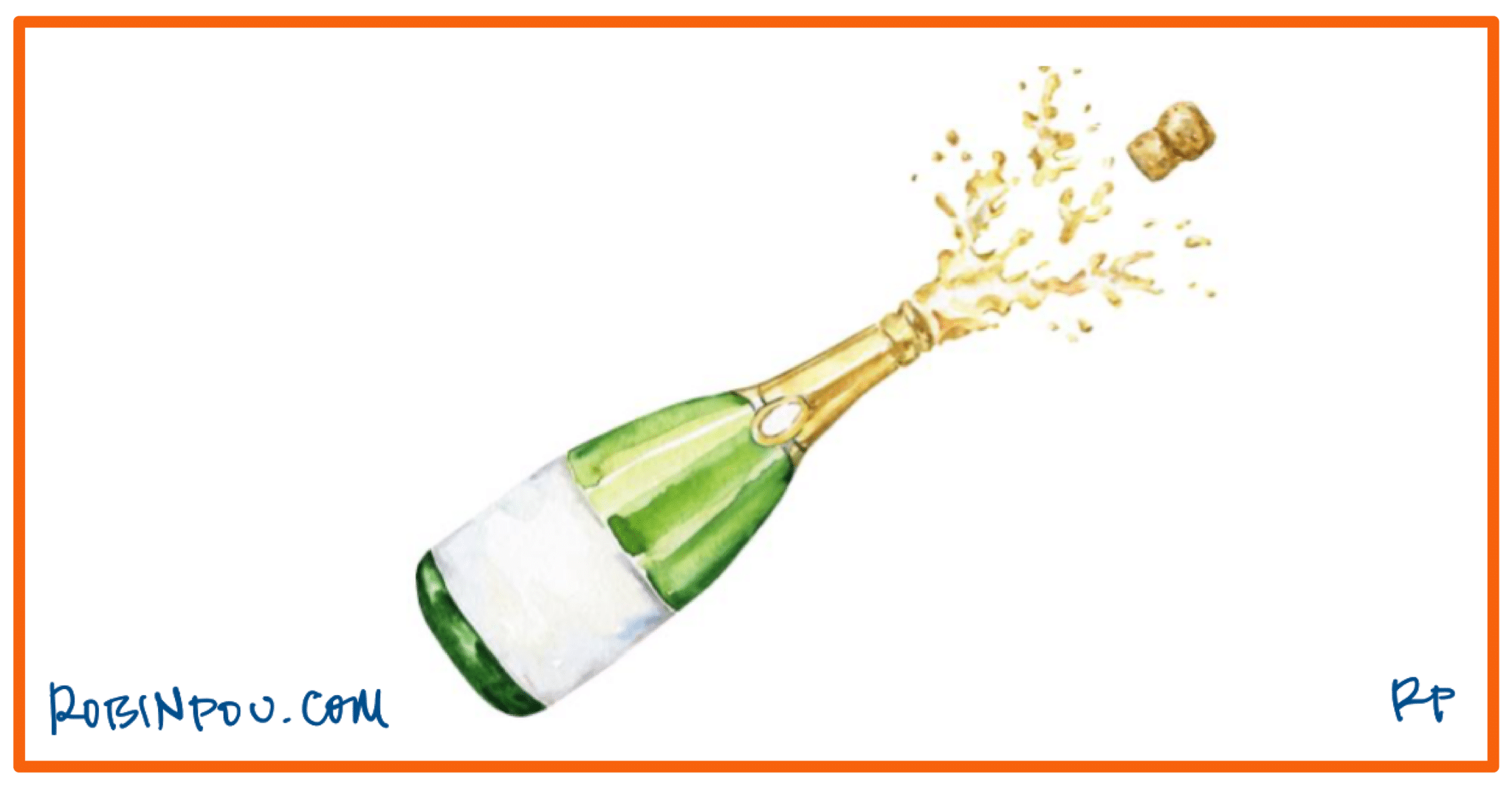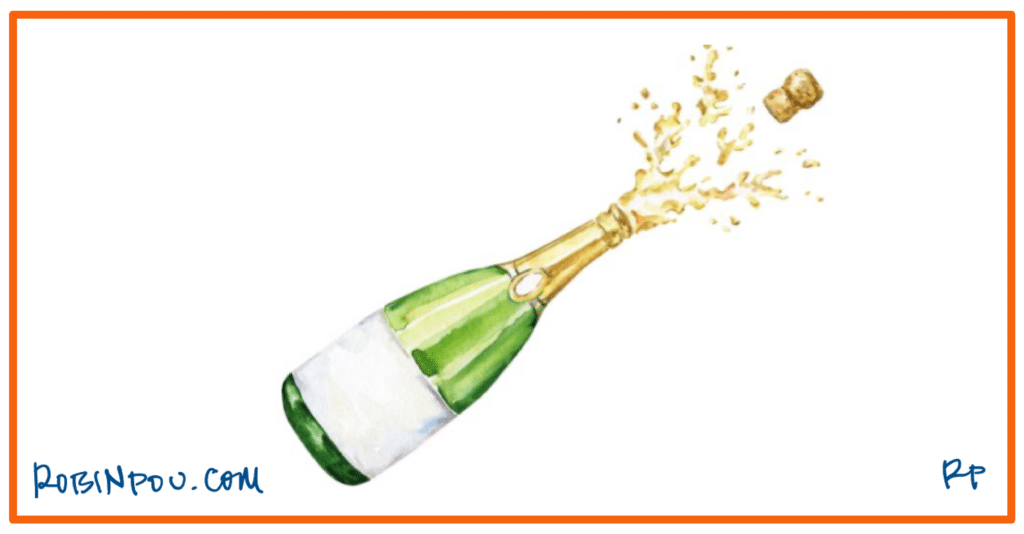 Thoughts Lead to Actions
What are the benefits of celebrating success? Maybe an awareness of that will help us think differently and form new habits thus moving us toward beginning to celebrate more. 
It boosts morale. People feel recognized and valued for the work it took to generate the success.
It reinforces the behaviors and the actions the team undertook to be successful.
It encourages the team to continue to pursue excellence and a strong work ethic.
It memorializes a shared experience and enriches the culture of collaboration.
It increases productivity by giving recognition through celebration. Everyone wants to be on a winning team.
It stimulates innovation, employee well-being, retention and more.
Here are some ways you can step into the realm of gathering together to honor the team's success: 
Treat the team to lunch for a job well done.
Bring donuts on Friday and share the week's successes.
Offer a public shout out on social media.
Gather to review the past quarters achievements.
Announce an unexpected early end to the day on a Friday so they can celebrate with their loved ones.
The list of options is endless. In fact, here is a link to a google search offering hundreds of ideas.
At our office, we keep that bottle (or two) of champagne as a visual reminder  to celebrate success along the way. It motivates us to continue to support you to keep winning as a leader thus giving you ample opportunity to celebrate – gather as a team and honor one another and your accomplishments.
Boost Your Performance
Given the conversations I've been having these past few weeks, I understand clearly that the leadership life is hard right now. In these challenging times, many leaders are experiencing some type of loss. Loss of a future vision based on changed circumstances. Loss of revenue. Loss of opportunity. Loss of team members. There is no time like the present to gather and honor the accomplishments we are able to make in spite of our challenging circumstances.
What's Your Opinion?
How do you celebrate success? Share it with me at robin.pou@robinpou.com. 
If you are going to be a leader, you might as well be a good one. Don't let doubt count you out. Have a confident week!

Robin Pou, Chief Advisor and Strategist
We live to make bad leadership extinct so forward this newsletter to others who strive to be confident leaders.
SUBSCRIBE TO THE CONFIDENT LEADER
Let's Connect
Follow me on Linkedin, Facebook and Twitter.
What is "The Confident Leader"?
During the Covid-19 Pandemic, I began a video series called "Panic or Plan?" It was designed to equip leaders to navigate the doubt they experienced and to rise in the confidence they needed to lead during turbulent times. It took off. I then started this newsletter to equip leaders in the same fashion each week for the doubt that crashes across the bow of their leaderSHIP.
Related News from The Confident Leader